Barrel Aging Event/Événement Vieillissement en barrique
November 15, 2020 @ 14:00

-

16:00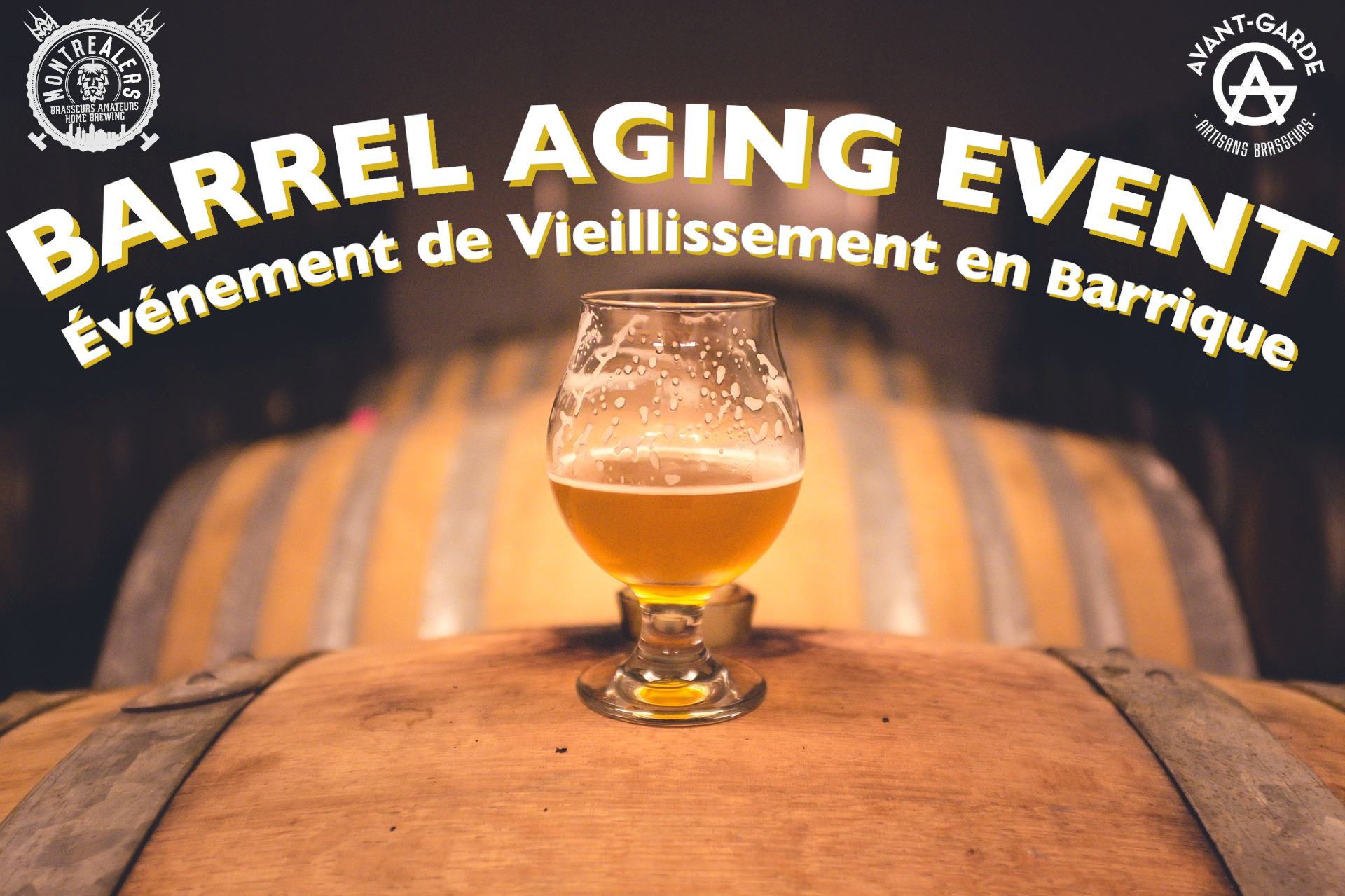 Hi Montrealers,
Don't miss our next event:
Barrel aging in collaboration with Shawn Duriez and Renaud Gouin from Avant-Garde Artisans Brasseurs
Date: November 15, 2020 at 2:00 p.m.
Location: Participer via Google Meet: https://meet.google.com/crz-fzrr-sgy
Overview of topics covered:
Barrel aging purpose?
Which beers are suitable for barrel aging (dark beers sour beers, etc.)
How to get a barrel
What types of barrels are available
Preparation of the barrel before transfer
Precautions to be taken during transfer
Duration of aging
Monitoring during aging
Bottling;  procedures and precautions
Re-use of barrels
Presentation of barrel aged Avant-garde beers
Question period
We invite you to visit Avant-Garde to get the special beer package that will be discussed during the presentation.
See you then!

Salut Montrealers,
Ne manquez pas notre prochain événement :
Vieillissement en barrique en collaboration avec Shawn Duriez et Renaud Gouin de Avant-Garde Artisans Brasseurs
Date: 15 novembre 2020 à 14:00
Endroit: Participer via Google Meet: https://meet.google.com/crz-fzrr-sgy
Aperçu des sujets abordés :
Le vieillissement en barrique, à quoi ça sert?
Quelles sortent de bières se prêtent bien au vieillissement en barrique (bières noires bières sures, etc)
Comment se procurer un baril
Quels sont les types de barils disponibles
Préparation du baril avant le transfert
Précautions à prendre durant le transfert
Durée du vieillissement
Monitoring durant le vieillissement
Embouteillage; procédures et précautions
La ré-utilisation des barils
Présentation des bières avant-garde vieillies en barrique
Période de questions
Nous vous invitons à passer chez AvantGarde vous procurer un kit de bières qui seront discutées pendant la présentation.
À bientôt,